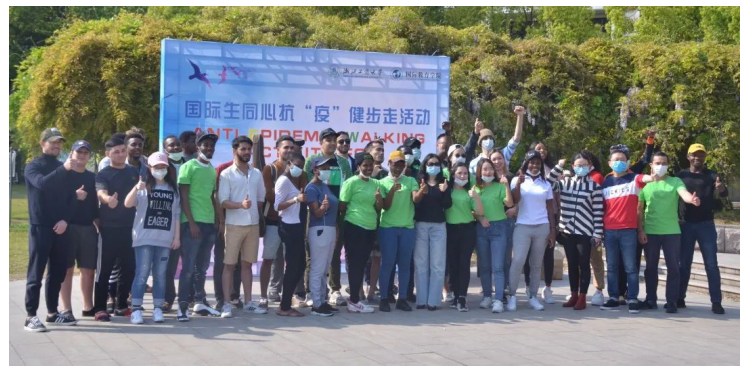 In order to enrich the home-stay life of international students during the epidemic prevention and control period, and enhance the students' physique, ZJSU held the "Fight Epidemic Together" walking activity on the afternoon of April 15.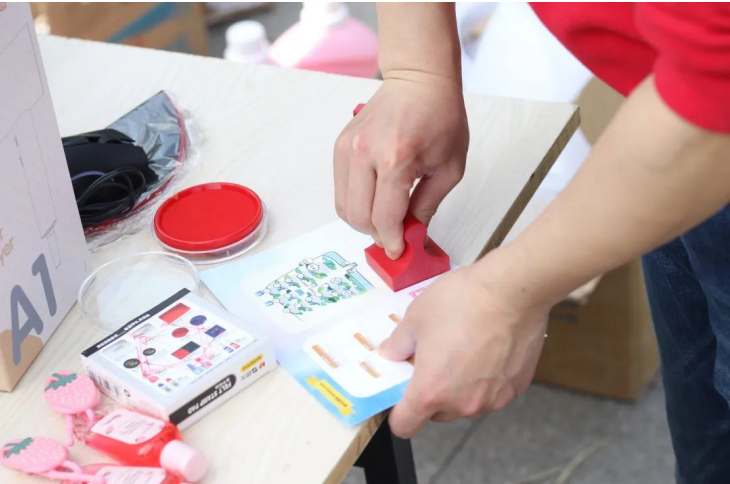 This activity is based on the premise of students' safety. The international students, volunteers and teachers participating in the activity wear masks throughout the whole process. Each punch point is equipped with hand sanitizer and disinfectant water for protection.
Nearly 100 students attended the activity.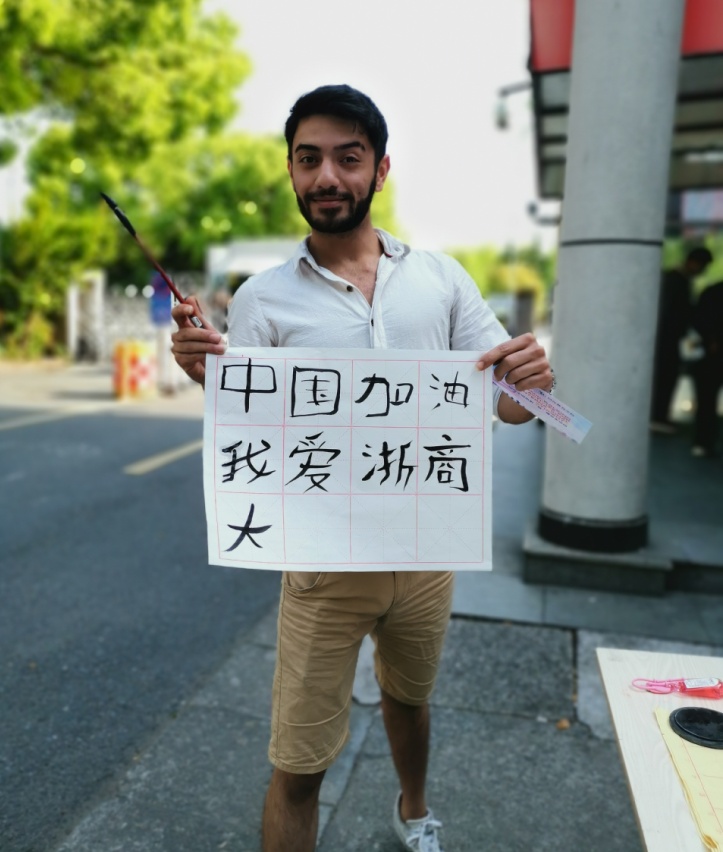 This activity started from the garden square in the living area of Jinshagang, and passed through four punch points:Building 4,Building 11,the South Gate and the central square of Jinshagang, and integrated into a variety of challenge games.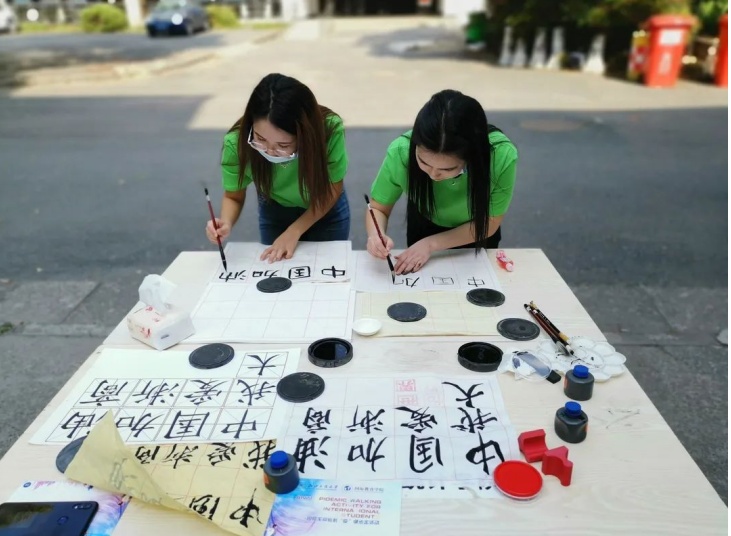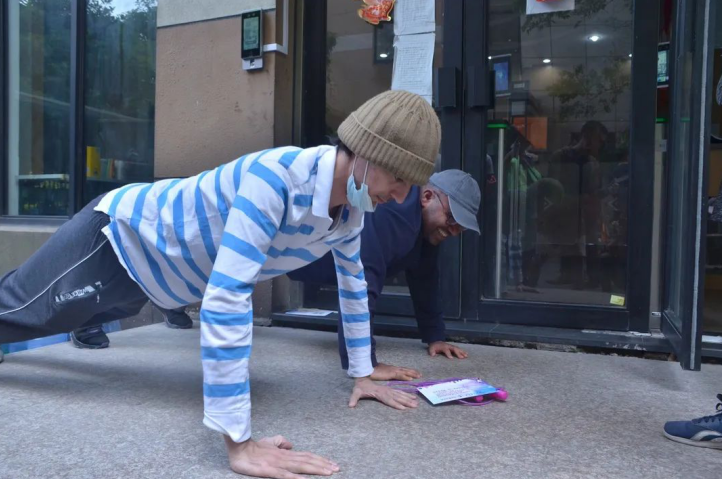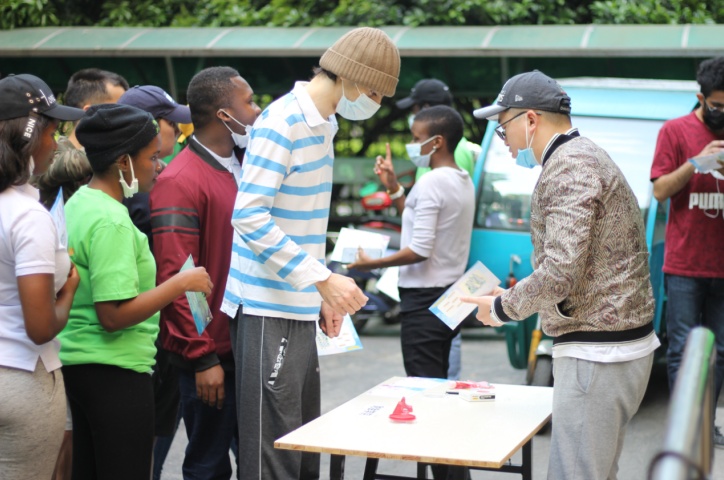 Various challenges of sports such as skipping rope and push ups let the international students stretch their muscles and bones and show good physical quality; in the calligraphy competition, the international students appreciated the profundity of calligraphy art; in the quiz of epidemic prevention knowledge, the international students learnt more about it. In addition, the activity also set up a video recording part to refuel for epidemic prevention and control. Each simple word conveyed the gratitude of international students to school teachers and staff and the blessing to the world.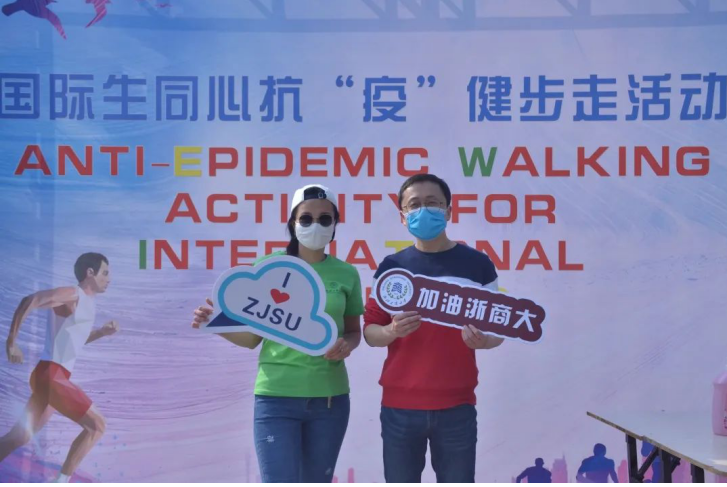 The international students relaxed the body and mind in this activity, enjoyed the beautiful sunshine of spring day, and won the exquisite gifts. At last, the activity of "Fight Epidemic Together" ended successfully in the enjoyment of the students.