大数据统计(博士项目)
Statistics & Big Data
(English-taught Doctoral Program)
01
学科简介和专业特色
Brief Introduction and Features of the Programme
"大数据统计"二级学科博士点所依托的浙江工商大学计算机与信息工程学院成立于1985年,学院拥有计算机应用技术浙江省重点学科,计算机科学与技术浙江省一流学科。设有可视媒体大数据技术浙江省工程实验室、电子商务与物流信息技术浙江省重点实验室、电子商务技术浙江省重点科技创新团队等一系列省级科研平台。
The School of Computer and Information Engineering (SCIE) of Zhejiang Gongshang University, which is supported by the second-level doctoral program of Big Data Statistics, was founded in 1985. The school has the key discipline of Computer Application Technology in Zhejiang Province and the first-class discipline of Computer Science and Technology in Zhejiang Province. It has a series of provincial scientific research platforms, such as Zhejiang Engineering Laboratory of Visible Media Big Data Technology, Zhejiang Key Laboratory of E-commerce and Logistics Information Technology, Zhejiang Key Scientific and Technological Innovation Team of E-commerce Technology.
学院现有计算机科学与技术、软件工程、信息安全三个本科专业;计算机科学与技术一级学科硕士学位授予点,计算机技术工程硕士学位授予点和大数据统计二级学科博士点。近几年,学科围绕人工智能、大数据技术及其应用,加强特色学科建设,科研实力和成果突出,在教育部第四轮学科评估中获B-的好成绩。
The college has three undergraduate programs: Computer Science and Technology, Software Engineering and Information Security. Master's degree of computer science and technology, master's degree of computer technology and engineering, and doctoral degree of big data statistics. In recent years, the discipline focuses on artificial intelligence, big data technology and its application, and strengthens the construction of characteristic disciplines. Its scientific research strength and achievements are outstanding, and it got a good score of B- in the fourth round of discipline evaluation by the Ministry of Education.
02
专业培养目标
Training Goals
"大数据统计"二级学科博士点的培养对象是母语为非汉语的具有硕士学位或优秀同等学力的外国人。学位点旨在培养学生成为统计研究高级人才,尤其是在大数据分析、数据科学领域内发展新统计方法的人才。这个博士培养计划针对期望在学术界、政府部门或企业获得统计研究岗位的研究生,课程教授的目的不仅是使学生打下统计方面知识和技能的坚实基础,更注重提高学生的实践操作能力。
The Ph.D. program trains students to become research statisticians who can develop new statistical methodology, especially in data science and big data analysis area. This program is for graduate students who wish to obtain positions as research statisticians in academia, government, or industry. The program aims to enable students to lay a solid foundation in knowledge and skills of statistics and to develop their practical abilities.
03
主要课程设置
Main Courses
统计理论前沿 The Frontier of Statistical Theory,
高级多元统计 Advanced Multivariate Statistics,
时间序列分析 Time Series Analysis,
数据科学概论 Data Science Introduction.
04
师资力量
Faculty Staff
学院现有教职工98人,教授22人,副教授40人。其中博士生导师10人,硕士生导师44人。博士学位占90.78%,45岁以下中青年教师占80%,具有海外学习和交流经历的占50%以上。这些教师不仅有丰富的教学经验,而且善于做研究来支持教学。
There are 98 faculty members, 22 professors and 40 associate professors.Among them, there are 10 doctoral supervisors and 44 master supervisors.90.78% have a doctor's degree, and 80% are young and middle-aged teachers under the age of 45.More than 50% of students have overseas study and exchange experience. They not only have ample experience in teaching, but are also good at doing research to support teaching.。
05
实习基地
Internship Base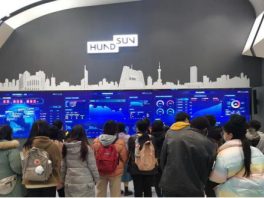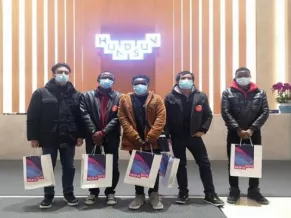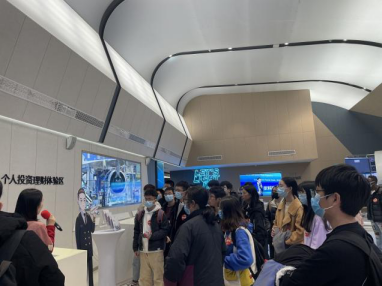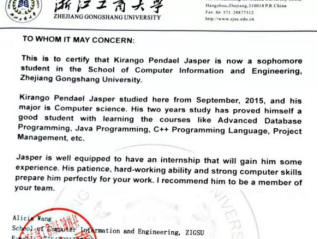 为强化校企合作培养人才模式,帮助留学生感受互联网行业的企业文化、了解就业方向等。我院创造多个走进实习企业的机会。我院合作过的企业有:阿里巴巴、华为、海康威视、网易、恒生电子等二十多家。其中恒生电子大学生实践教育基地是浙江工商大学信息学院的"十三五"省级大学生校外实践教育基地立项建设项目。为了使留学生获得优质的实习机会,我院为符合标准的学生提供实习推荐信。
In order to strengthen the school-enterprise cooperation mode of talent cultivation, help international students feel the corporate culture of the Internet industry, understand the direction of employment, etc. we have created many opportunities to enter the internship enterprises. We cooperated with more than 20 enterprises, including: Alibaba, Huawei, Hikvison, Netease, Hund Sun Electronics and so on. Among them, Hund Sun Practical Education Base is a provincial students' off-campus internship base approved by the School of Computer Information and Engineering of Zhejiang Gongshang University during the 13th Five-Year Plan. In order to provide high quality internship opportunities for international students, we provide internship reference letter to students who meet the criteria.
06
在校生活
Life in SCIE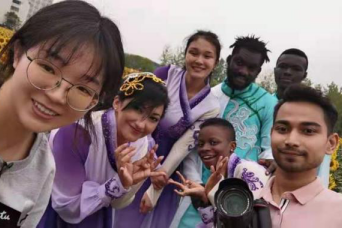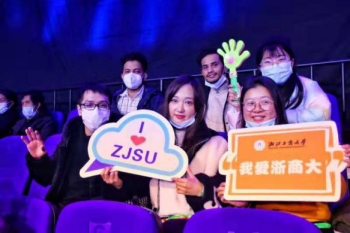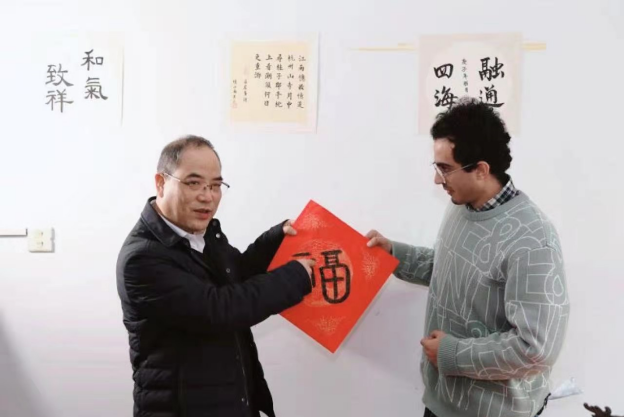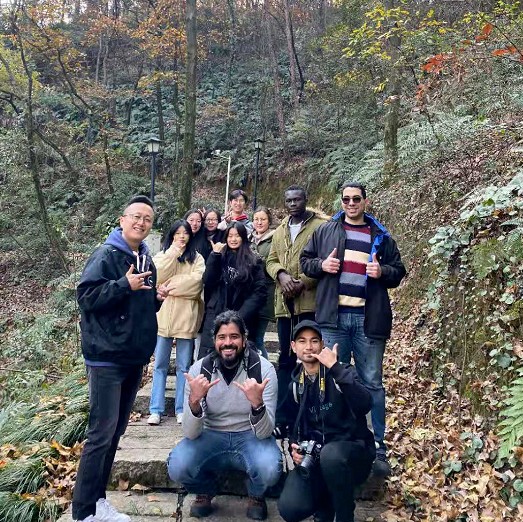 此外,我院留学生们每年可以参加丰富多彩的校内外活动,例如:新生联欢晚会,中国功夫培训,计算机交流会,中国传统食物制作,浙江省"梦行浙江"全国互联网+大赛,创客训练营等一系列精彩活动。留学生们不分国籍,不分民族,相互交流,相互学习,一起感受美好的留学生活。
In addition, our international students and teachers and the international education college teachers and students to participate in a variety of colorful activities every semester, for example: welcome new students gala, Chinese kung Fu training, computer association communication, the traditional Chinese food production, Mengxing Zhejiang Gala, the national Internet + competition, Innovation Training Camp. International students, regardless of nationality or ethnicity, communicate with each other, learn from each other, and enjoy the wonderful overseas life together.
07
学费和奖学金
Tuition and Scholarships
我们提供多种奖学金:中国政府奖学金、浙江省政府奖学金、浙江工商大学奖学金、计算机与信息工程学院奖学金。
We offer many kinds of scholarships like: Chinese Government Scholarship, Zhejiang Provincial Government Scholarship, Zhejiang Gongshang University Scholarship and SCIE College Scholarship.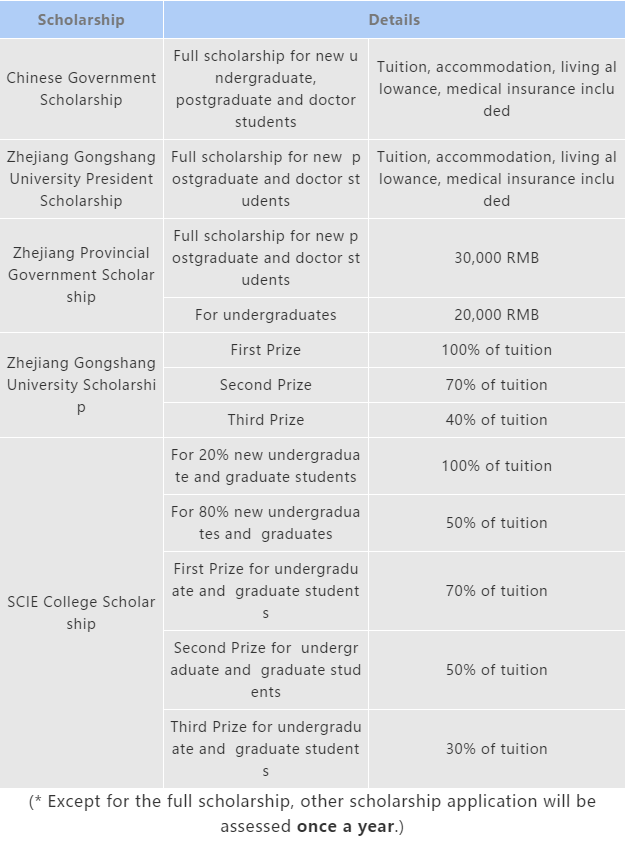 *Program tuition fe

大数据统计专业学费:
33,000 RMB/year
08
学生风采
Excellent Student
I am Tariq Hussain from Pakistan; in 2019, it is my pleasure to enrolled in the Big Data School of Computer Science and information engineering at Zhejiang Gongshong university Hangzhou china. Hangzhou is one of the developed cities in technology and having a highly developed education system and highly qualified faculties. Zhejiang Gongshong university provides me a great opportunity to improve my practical skills in industry and research lab. Hangzhou is a very clean city, there is lots of nature surrounding the city, you can take day trips to Xixi Wetlands Park, Xianghu, several old water towns, Lin'an, Fuyang, etc.
Reading the books, watching the news, analyzing and observing the people of China, I am impressed by the way these individuals have proved themselves to be dedicated to their work, and with true efforts, they have set China as a successful example for other third world or developed countries. The fast-growing economy in the world, technological advancement, and the global ranking education institutes of China with high reputation make a great aspiration to the students and professionals for better career perspectives. Thus, such kind of possibility has boosted my confidence further and I am highly satisfied with the decision I have taken. Moreover, China's diverse Cultural Norms and values, the famous gentle hospitality of its people, and Pakistan-China all-weather friendly relations since past to promote bilateral trade, acceptance, and peace to both sides in great clarity make me feel China is my second homeland; also my family fully supports my choice for China being my preference for graduate studies.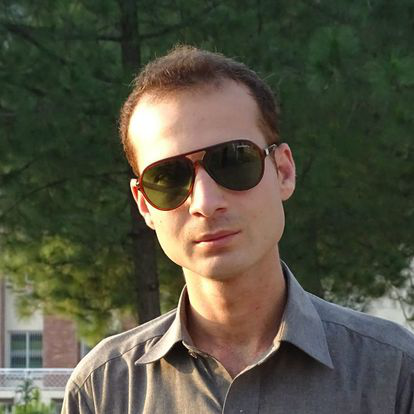 10
审核流程

Flowchart Of Application Review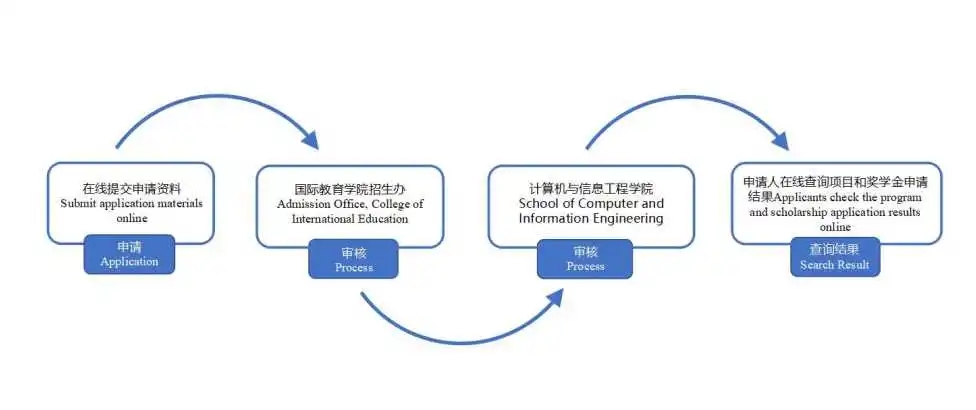 地址:浙江省杭州市下沙高教园区学正街18号浙江工商大学国际教育学院517办公室
Address: Office 517, Admission Office, College of International Education, Zhejiang Gongshang University (Xiasha Campus )
邮箱Email: admissionzjsu@163.com
电话Tel: +86-571-28008687 ; +86-571-28008677; +86-571-28008689;+86-571-28008685
网站Website: http://sie.zjgsu.edu.cn/
13
重要提醒
Important Reminders
本招生简章由浙江工商大学国际教育学院招生办公室负责解释。
This enrollment guide is explained by the Admissions Office, College of International Education, Zhejiang Gongshang University. The English version of these Guidelines is provided for reference and as a general guide ONLY. In case of any discrepancy between the English and Chinese versions, the Chinese version shall prevail
浙江工商大学国际教育学院是本校负责国际学生招生的唯一机构,所有录取通知书由本学院发出为准,请警惕诈骗信息。
The Admission Office, College of International Education, Zhejiang Gongshang University is the only institution in charge of admissions. Please be aware of fraudulent information.